As we met lots of non-French along the way, we thought it would be a good idea to write one or two articles in English. Just so they can share a part of our trip.
I have 5 months to sum up. I'll try to be quick and sorry for my poor English.
It all starts for me with 10 great days in Israel. You know about the religious intensity and the tough life for Palestinians but still, once there, you can't prevent from being impressed. And I can see I'm losing my hair. It's official, my days as a handsome man are coming to an end.
After a short stop in Paris (Home, sweet, home) and -not so swinging- London, here I am in Capetown talking to Alex and Emmelie. Dutch, witty and easy on the eye girls who never saw "Top Gun". With them and Terrence, Sam and Rogier, I have a great time in a disappointing city. Alex beats me at "who's going the furthest on the Capepoint cliffs" but I win against Sam at "who's getting the wettest in Hermanus Bay".
And yeah, I don't like wine.
Namibia! I stay with Alex and Em, who aren't just people I met but friends now.
Namibian scenery will stay in my mind for ever. The girls offer me a moving goodbye but I have some others friends to see in Zimbabwe. A sad place with empty supermarkets and empty hopes. But so much more on the other side...
I'm very sick so all I see in Jo'Burg is a mall. Next stop: Hong-Kong. My mate Julien is there after 2 great weeks in China. We take a ferry to Macau, not as good as we expected, and then a plane to Bangkok, the other city that does not sleep. Terrible trafic but so easy to find anything you need. I mean ANYTHING.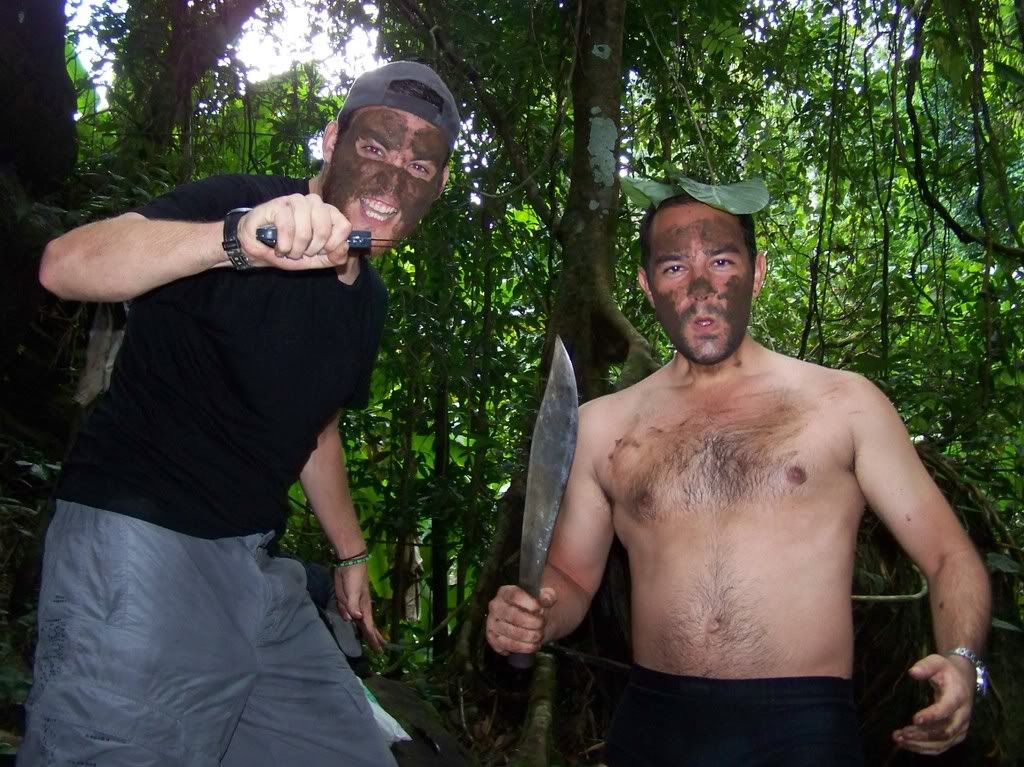 And so we're trekking in the northern jungle. Exhausting but rewarding: I lost weight! Oh yeah, it was beautiful as well. Almost as beautiful as floating on the Mekong in a slow-boat with Matias and Federico, 2 cool Chileans. Luang Prabang, Laos, is a peaceful place full of monks that walk every morning in the streets to ask for food. Amazing moment.
After the worst trip ever in a van with no room and no air, we're jumping in the river of Vang Vieng. Rarely had so much fun.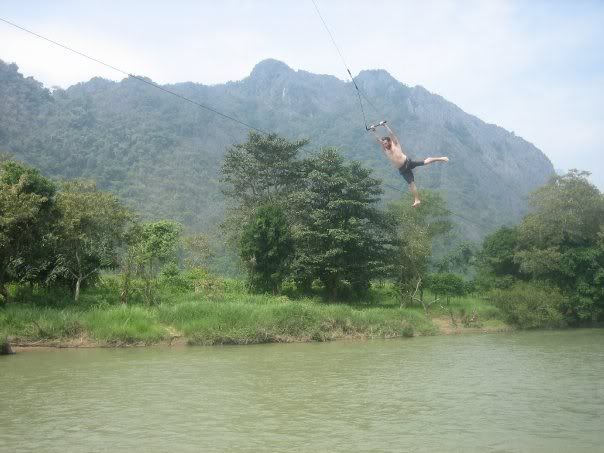 You know what the books say about Angkor? Well, it's true. Pnomh Penh is not as interesting but we had to be there to know a bit more about one the bloodiest genocide in the history.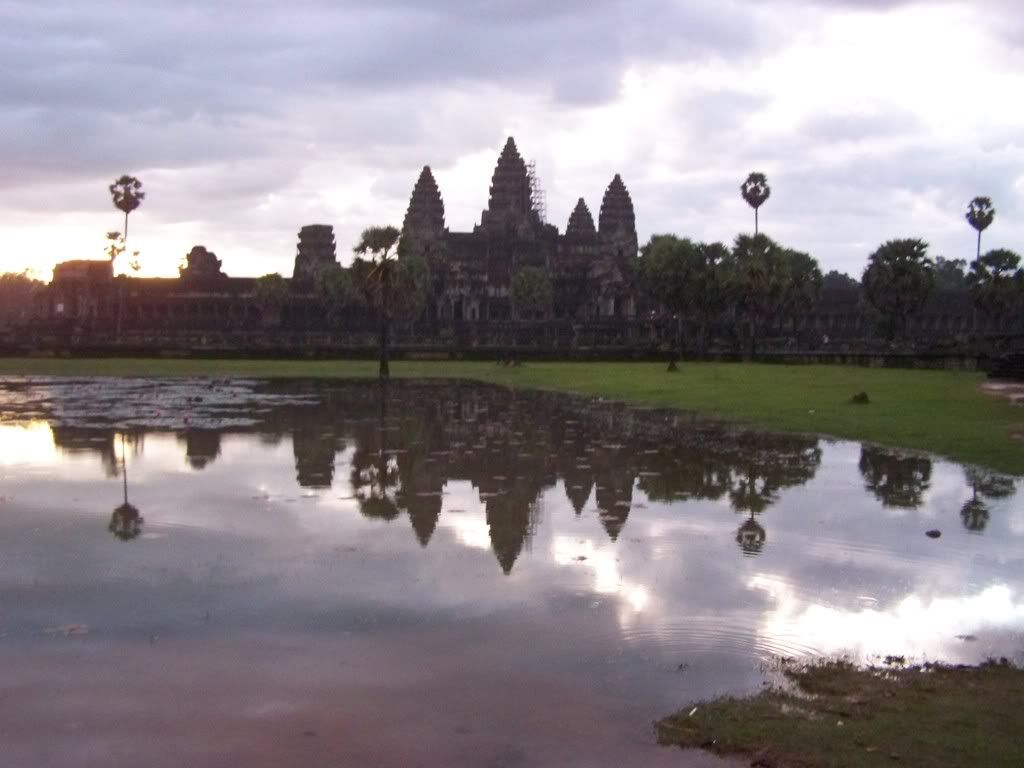 And then comes a month of doing nothing on the Thai beaches. Suntanning, diving, resting and partying (Full Moon Party baby! Big up to Elie, Diego, Tomas, Roger and Louise!!!!).
Life's great.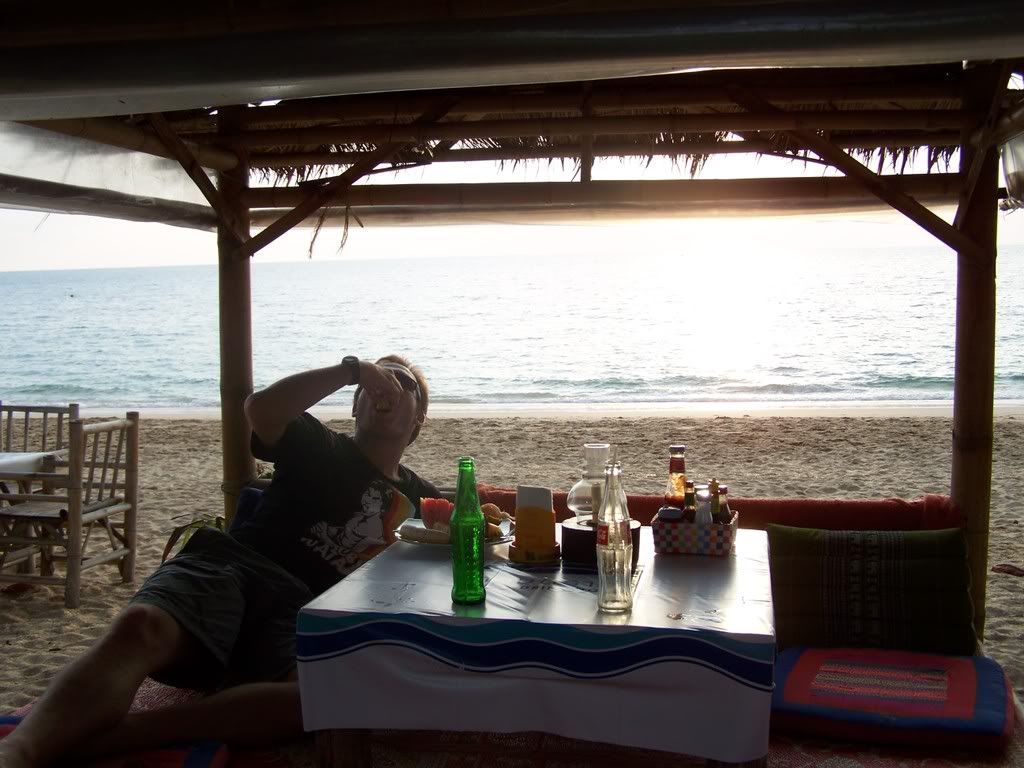 Singapore comes next. I buy a blue camera there and that's it.
Julien and I fall in love with Sydney. It's not just the surfing thing. There is some kind of Dolce Vita there. Facing the Opera, I realize I'm on the other side of the world. I'm so lucky. Tears of joy are not so far.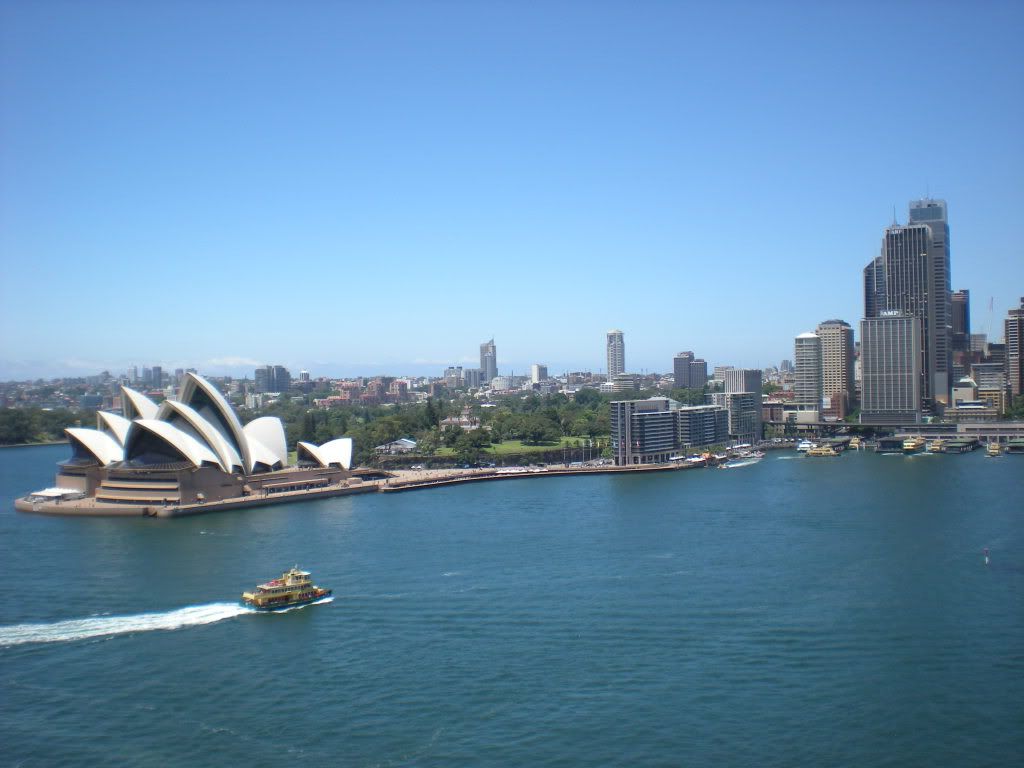 What else? Melbourne, the Great Ocean Road and Uluru, a very very hot place but a place to see. Absolutely.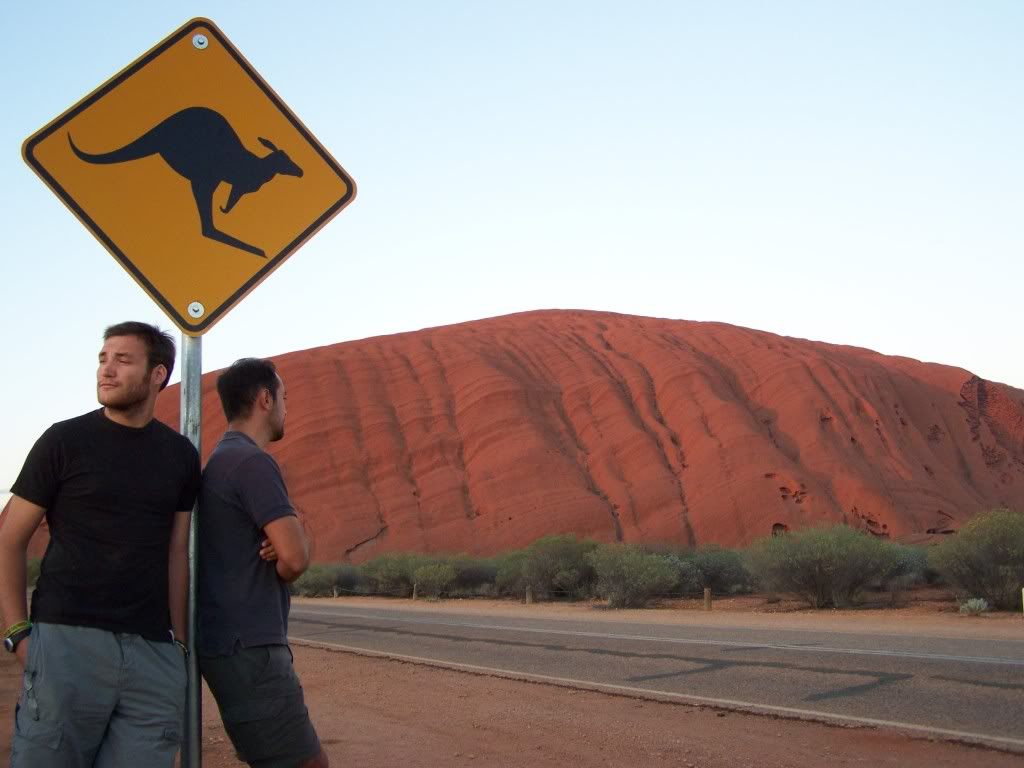 New Zealand? Disappointing despite our road trip in an uncomfortable Toyota van and our skyjumping, skydiving, volcanowalking and cavecrawling. Some might say we're tough guys.
And I would have to agree.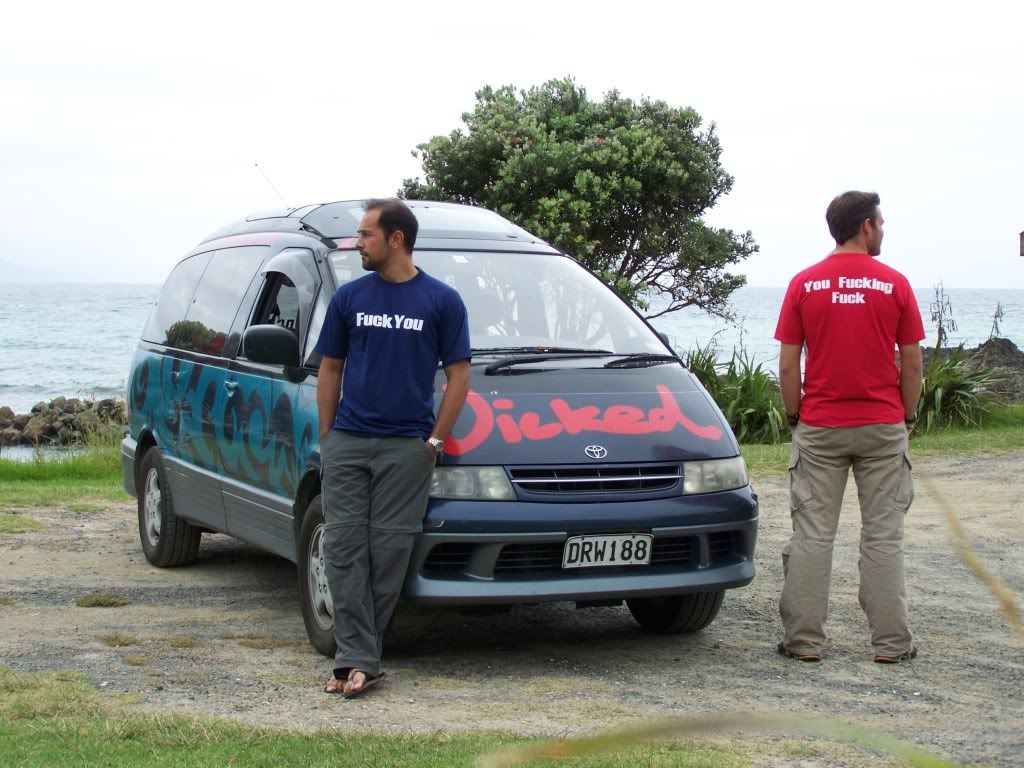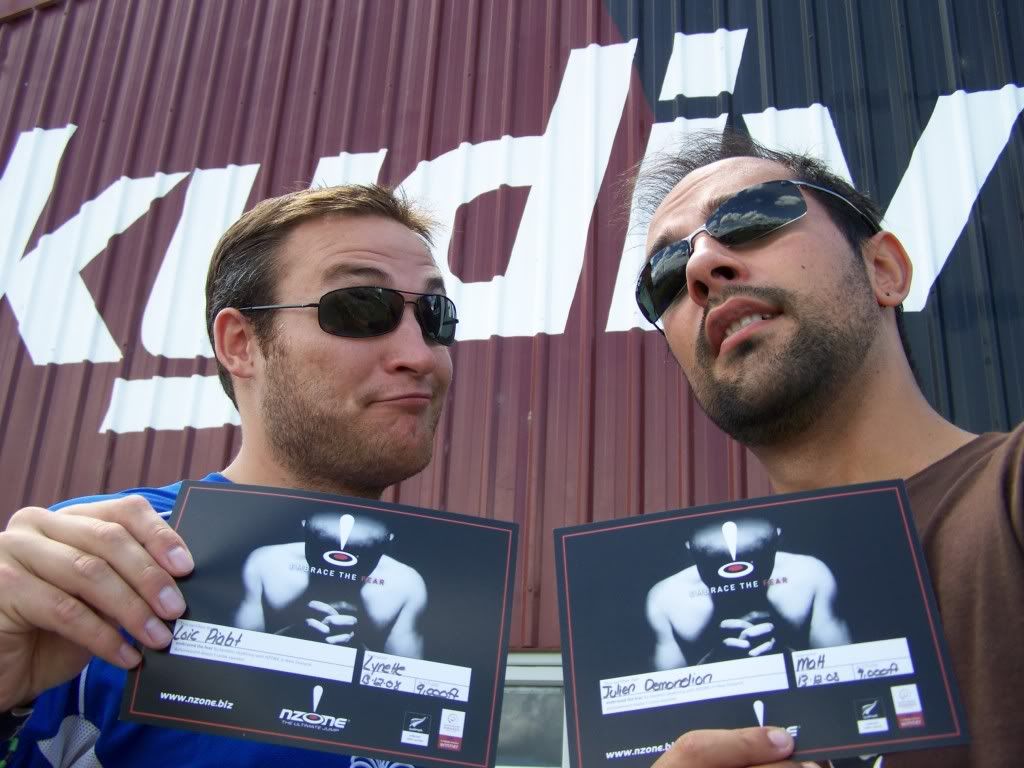 In Santiago, all we do is partying (thank you Claire, Doogie, Charles and Daniel) to wait for our flight to Easter Island. A magic island with bearly no trees but plenty of stone giants. I buy a groovy yellow T-shirt...too tight after the first laundry....Damn!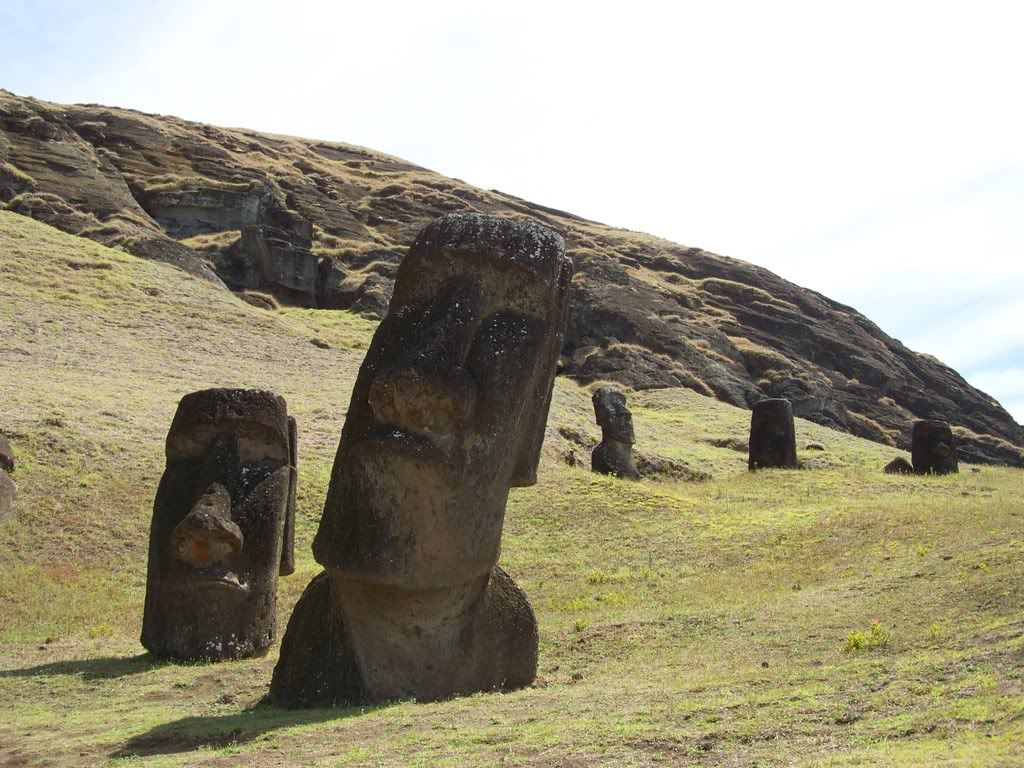 To be continued...